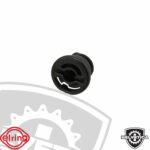 Elring Oil Drain Plug 588690
May 25, 2023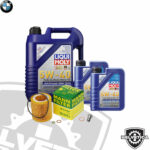 Oil change kit 3.0L (BMW)
May 29, 2023
Oil change kit 1.8L L4 2.0 L4 (Audi/Porsche/Volkswagen)
From $0.00
Our fully configurable oil change kits include all that you need to perform the task at hand, assembled by our professionals at Helvetica Auto Solution.
Some 2018/2019 and newer gasoline VW engines such as the 2.0L TFSI and 1.4L TFSI with Budack B-cycle valvetrain specify a newer oil specification. If you are a 2018 and newer VW owner, please consult your service manual to confirm you're using the correct VW engine oil specifications.
If you are unsure of the fit to your car, please send us your VIN at [email protected] and we will make sure the parts fit.
Extra oil for top-off between oil changes
This kits fit a wide range of Audi, Porsche and Volkswagen L4 1.8T and 2.0T engines.
All 1.8L engines requires 5.5L / 5.8 Quarts.
Some 2.0L engine only requires 4.7L / 5.0 Quarts and others will require 5.2L / 5.5 Quarts.
Please choose accordingly.
| Make | Model | Year | Engine | Oil Capacity |
| --- | --- | --- | --- | --- |
| Make | Model | Year | Engine | Oil Capacity |
Only logged in customers who have purchased this product may leave a review.